Maintenance of your property in the South of France
Maintenance of your property in the South of France
We help homeowners in the South of France
You own a house in Provence / Var and you want to enjoy it to the full. We're happy to take the work off your hands. We give you and your property the right customized care. We take care of renovation, maintenance and inspection of your property. From supervision to carrying out small tasks: we give your house, swimming pool and garden what it needs.
All possible activities
Whether you are there or not, we take care of all jobs with care. We manage projects, see them though to implementation and undertake all necessary checks. Any work will be thoroughly discussed with you, and we keep you informed of progress. We assess the result together with you. The work is carried out by us in close collaboration with local specialists with whom we have been working for many years.
About us
Our company has existed since 2000. We are located in the heart of the Var (Provence), in the district of Draguignan. Over the years we have carefully built up our network of professionals in this area. Service Total France is a French company with very international customers: We currently serve 16 nationalities. For a good and fast service, our area extends to around 30-40 km. around Draguignan (Lorgues, Flayosc, Villecroze, Salernes, Tourtour etc.)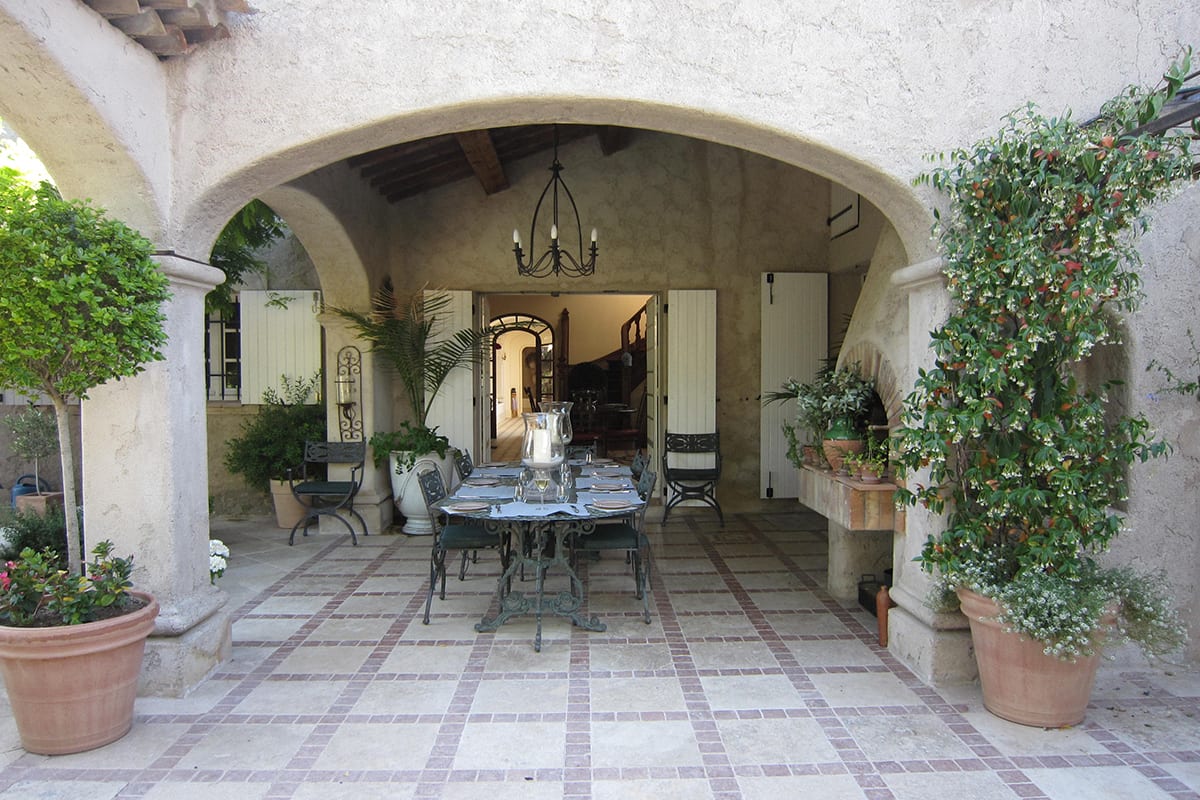 We deal with 16 different nationalities every day. This diversity of people makes our work very fascinating.
Our goal is to offer a flexible range of services that suits you best!
Total Service
Having a house can create small and bigger work. From supervising a renovation to filling your fridge, we can take care of everything for you: Total Service. Whether you are there or not, you can rely on Service Total France for the professional execution of any job.
Supervision (construction) work
For large projects, we provide one or more quotes from reliable (sub) contractors. You choose the company that best suits you. We closely follow up on the work in progress, check whether it is in accordance with the quotation, and regularly communicate with you about it. Whether it's an extension of the house, renovation of your swimming pool, construction of an access road, renovation of the roof, making of a well or any other project: we have experience with it.
Execution of work
In our network we have professionals with all possible specialties. We ensure that your boiler is replaced, your kitchen painted, your terrace laid, your mosquito nets installed, your washing machine replaced, your gate automated, etc. Tell us what you want, and we will make sure it is done.
Maintenance and repairs
The following situation may sound familiar: You arrive in France and you immediately set to work cleaning the house and mowing the lawn, and find that the swimming pool is green. We can ensure all regular maintenance of your house, garden and swimming pool is done for you. All is needed is a phone call or e-mail to Service Total France, and we make sure the work is being done before you arrive. We can also provide regular maintenance for your heating, chimney, water softener, septic tank, house and letterbox check, etc. If there is a leak, electricity or internet problem, we will solve it for you.
Other (administrative) activities
In addition to the above tasks, you can also rely on us for all kinds of related services that may be needed. Translation at a notary or real estate broker; communication with a telephone or internet provider; electricity or water company; importation of a car; inquiries with the municipality or tax authorities etc. We are happy to help you.
Method
Our services are aimed at satisfying you as a customer. Thanks to our local knowledge and experience, our network of high-quality craftsmen, our proximity to your property and our communication with you, you can rely on Service Total France for any work. Jobs from large to small and from regular to occasionally, we will gladly take care of your property. We will regularly inform you of the work carried out on your behalf. You are constantly informed of our work, so you know exactly what is happening.
Pauline Hogenstijn
Pauline was born and raised in the Netherlands. After studying business administration in the Netherlands and France, she worked as a management consultant and management trainer for various business clients and in various industries. After living and working in England, America and the Netherlands, she moved to France in 2005. In France she was co-owner of a medium-sized campsite near Macon. She has been working in property management since 2008. Pauline has a hands-on mentality, oversees the big picture and with her business talent, she is of great value to you and our company. Since 2011 she is co-owner of Service Total France.
Pauline speaks fluent Dutch, English, French, and speaks Spanish and German.
Mirjam den Uyl
Born and raised in the "green heart" of the Netherlands. After studying fashion design, she worked for years in the fashion industry. After living and working in America, she participated in the launch of Nespresso Netherlands. Later she, with the help of others, renovated her farm in the province of Overijssel (Netherlands). There she also had her own studio where she made felt scarves on assignment. She has good organizational characteristics, a hands-on mentality and is flexible. Mirjam has been living and working in the South of France since 2005 and is co-owner of Service Total France since 2011.
Mirjam speaks fluent Dutch, English, French and speaks German.
Our staff
All our employees and associated companies are French. French law and regulation can be difficult and work differently than at home. Renovation or remodelling can be subject to local rules. In addition, different standards apply and the French language can be a barrier, making it difficult to organize work properly. Materials can also vary because of the different climate. Jointly we take care of the work execution according your wishes, taking into account the requirements on site.
Company details
SERVICE TOTAL FRANCE S.A.R.L.
616 Route de Sauveclare, 83510 Lorgues
+33(0)6 60 88 57 96
info@servicetotalfrance.eu
Social capital: € 8.000,-
Chamber of Commerce: 529 595 803 R.C.S. Draguignan
VAT: FR 529595803